Post by Froggy on Mar 31, 2021 19:14:08 GMT
~Scout Leaderboard 2021~
"A Scout Player" is truly the beauty of gaming that the game "The Lord Of The Rings Conquest" has to offer.
He can change the game in a second or he can crash it.
A bomb, a knife, a jump, a roll or a stab the best choice is not always the most easy one.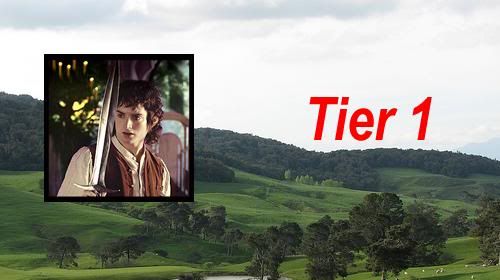 1. Merlin Title: "Bomber"

Merlin holds his knife thigh to his enemy's. With his unique tactics he is a foe to be recognized. It's strange to see a wizard holding a knife instead of a wand but that doesn't make him less deadly! Alongside Angelus they are a feared scout duo! The hunt for a backstab or a long combos never stops. Last clan war Merlin was MVP alongside Piggy! Merlin's insane use of bombs also must be mentioned! Merlin proved himself to be the factor of success in the last clan war, especially in capture-the-ring-mage-hunting.
2. Piggy Title: "Hacker"

Piggy is the "newest" player on this tier. Despite beginning to play after sometime, he managed to learn all strategies and tricks the scout had and even managed to upgrade them. He can do alien backstabs combined with perfectly melee. Many players consider him as a "hacker" because of the amazing backstabs he does. He won the last olympics clan medal and at the moment he is a beast in 8v8's modes. You can't ever be safe from a bs when Piggy is on the other team. Last clan war Piggy was MVP alongside Merlin!
3. Sector Title: "Trickster"
Sector is an old player who returns to the game with great gameplay. Totally owning the cup's in the tunngle days, Sector is till today the best dueling scout. He can perform tricks that only he can reproduce.
Sector never goes for the cheapest kill, but would rather practice his tricks anywhere and anytime.In 8vs8 situations his scout and mage are his best picks.We don't really know how fast Sectors game reflexes are, but they must be around lightspeed.
4. Angelus Title: "Hunter"
Forever one of the best 8vs8 scout and a great dueller, Angelus keeps surprising friend and foe! Backstabs on the most strange positions and best current defending scout in 8vs8.
This class doesn't hold any secrets anymore for this player! The quest for the perfect score is almost completed.
5. Rampag3 "The Veteran"
Veteran of the class and master of all the scout combos. Ramp never goes for the most easy kill, but makes it a sport to torture his enemy slowly…
Inside the long scout combo that he performs so beautifully his hunted archer/mage only can slam the keyboard, but that doesn't matter because they can't escape what is coming...
Happy to see him return to Middle-earth!
6. Rektdalf Title: " Swagger"
A surprisingly new high entry! Rektdalf keeps surprising old and new! He is the player who jumps the highest on this list.
If Rektdalf keeps improving his scout gameplay in duel he could jump to tier 1 anytime soon.
Already possessing almost perfect performance in the 8vs8 mixed servers, Rektdalf is a threat in any upcoming clan war!
7. Frodosam Title: "Grandma"
Frodosam's scout always was excellent and always will be. Sitting, waiting and stabbing. This player has an enormous amount of patience.
Frodo doesn't often play scout in the clan wars, because his mage is more needed. Still he is one of the best scout players around!
8. Laiebi Title: "The Tank"
Excellent 8vs8 scout! Laiebi doesn't take the scout-life too seriously but still performs perfectly on higher levels! Laiebi is an experienced player who stabs without mercy.
Well timed bombs make him an awesome ctr scout, knocking down groups of enemies and creating opportunities for his teammates.
9. Arnii Title: "Spanish lover"
Arnii plays as a talented scout, quickly growing in skill for the scout class. Together with his brother he makes a deathly scout duo. Arni shines in his 3vs3 or 2vs2 matches in any class and is known for his great teamplay. This helps to get nice scores with the scout class. Arni could have a chance of getting into the tier 1 later if he keeps progressing this fast!
"Made Darklion rage quit. 2nd best scout ever?"
10. Istari Title: "DarkStar"
Famous multiclass-player Istari's scout is well trained. He plays a strong scout with amazing bombs. Once Istari was one of the greatest scout players, he still got most of his sharm but he focuses now more on archer gameplay. Istari could climb high faster on this board! Watchout for this player!
11. Taco Title: "Machine"
If Taco enters the game he will make sure you know he is there. Beside his awesome warrior gameplay, his scout is one of the fastest in the game. Taco no stop attacks his foes with kicks, swings and bombs making sure maximum damage is done. He can make essential plays in 8vs8 games to make sure his team gets enough opportunities to win!
12. Uri Title: "BooBie-Star"
Uri is a great player from all the eras that Lord of the Rings Conquest ever has faced. His scout is a well known danger in the mixed servers.
Mostly playing warrior and mage, Uri has mastered the scout class as well with fine precision. His duel game also surprises friends and foe! Well timed bombs and combo's make it hard to defeat Uri!
13. Morgothi Title: "MultiMan"
Surprisingly new entry deep in the tier list! Morgothi keeps surprising many other players by performing very well at the melee classes! His scout is no exception. We will be watching very closely how this player develops in new stages of the game. Morgothi is mostly known for his wins at the warrior cups and his perfect archer/mage gameplay, but if he could master scout perfectly as well he could be one of the best multi-class players of this new era!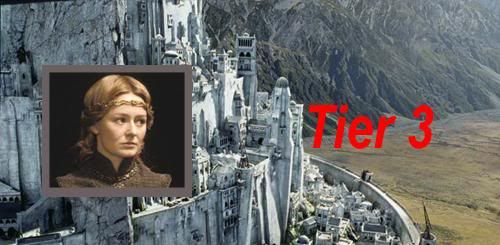 14. Target Title: "Archer-Stabber"
This hunter is excellent in anti archer gameplay. He never gives up until he catches his prey! Mostly sneaking around till an unknowing archer crosses his path.
Multi shots don't seem to hit this guy! If he would be improving his duel gameplay he would be higher on this list!
15. Ding Dong Title: "Gunther"

Ding has a true feeling for the game. His scout can be a devastation for the enemy team. Mostly known for his warrior, Ding has a good knowledge of the scout class.
If the scout class would be more of interest to him, he could be higher on this list.
16. Panos7 Title: "u"

Panos' unique play style confuses other players if he is attacking them or just watching their booty.
Panos knows the class well and occasionally performs very well at mixed games. He is your typical friendly neighbourhood scout.

17. Darklion Title: "N33b"
Able to perform two backstabs simultaneously, Darklion is the best scout this game has ever seen. Just need to play more and try harder instead of trolling to be in the place he deserves.
Maybe once he will get to the olympic god he so truly desires.
18. Uk Henry Title: "Huh-No-Warr?"
Henry loves the melee classes and that results in some good scout plays. A real threat in the mixed servers.
Hunting down archers and mages and performing very well against even higher tier players. It will be interesting to see how Henry will play in later events with this class!
19. Siim Title: "Pig Slayer"
Good scout player! Siim developed a good play-style which keeps him up in the mixed servers!
If Siim could improve his duel gameplay and experience more clan wars in the future he could climb higher on this list! They may say he once defeated Piggy in a 1vs1!
20. Rikimaru Title: "Riki Tictic"
Riki improved his scout in duel gameplay on the radmin servers.
He has gone missing since a few weeks, but still has a decent scout that deserves to be on this list.
A classic scout player, knows all the basic and a few tricks.
21. Lhii Title: "Anti-Spreader"
Mostly taking scout to backstab enemy heroes, Lhii still performs well. Lhii is still sometimes surprised how buggy scout gameplay can be. His unstable connection hurts his performance a little but still a solid scout player! "Generally regarded as the worst scout player of all time. Decent bomb accuracy. Pretty bad backstabs. No anti-spreading or even noob-camping happening here. Greatest contribution to scouting was copy-pasting Ronjon's infinite frodo combo and tormenting Lurtz players during Tunngle era"
22. Paladín Title: "ao3 God"
Paladin doesn't often play scout. He does occasionally then he can perform very well. Very strange…. to be continued ….

23. Sandy Title:"Saaaaandy"
Sandy is our best friend, he shines in every class in his own laggy way. Stabbing enemies on the battlefield and then hoping he does not get burned down after. Goodluck soldier!
Honorable mention Tier 1: Mayhem
Honorable mention Tier 2: Zoroastre
Honorable mention Tier 3: Simon
Honorable mention Tier 9: Zoroastre